Nina, eldest child to Vita Italian Tours founders, Mario & Viny Vitellone, is the newest member to the Vita Italian Tours/Pronto Travel team. With an abundance of worldly travel experience, we sat down with Nina to have a chat to find out how a popular holiday destination came to be her home for seventeen years, and how she arrived to work for the family business.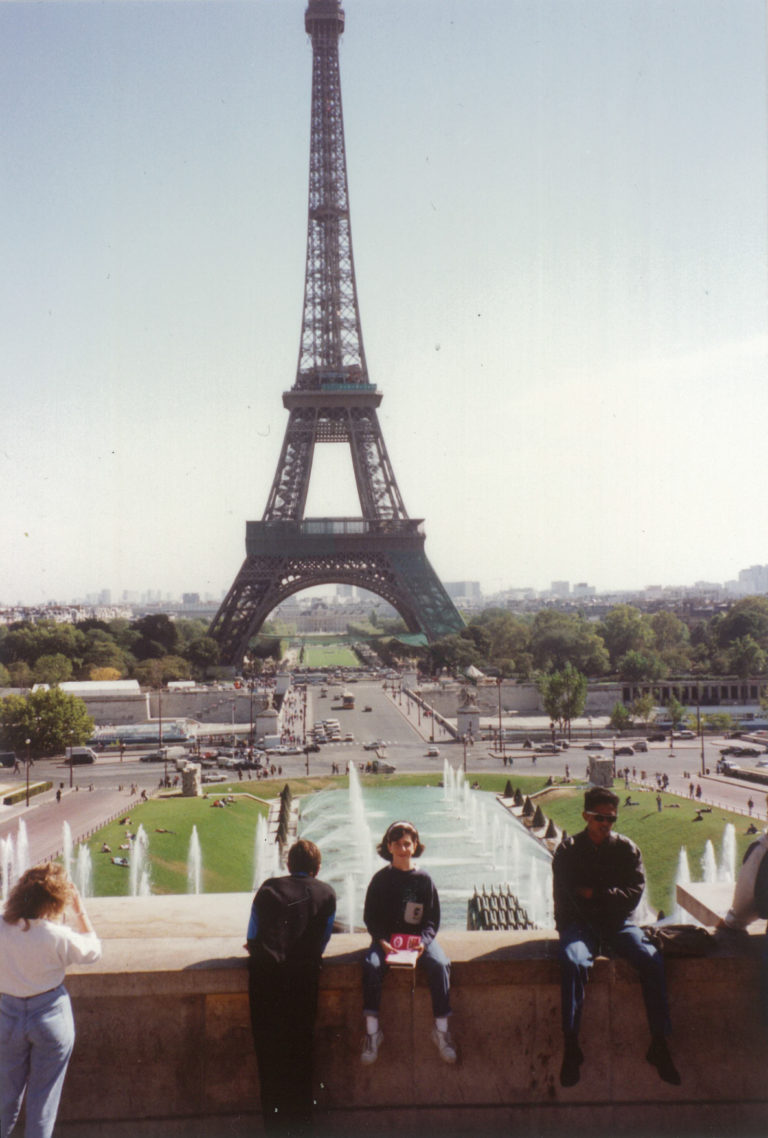 Nina, you started travelling when you were quite young, how did that come about?
Yes, that is true. My Nonna Marietta (grandmother) and Zia (auntie) Elena were going on a holiday to Italy when I was nine years old, and I guess, my parents wanted me to experience our Italian heritage from a young age. Mario & Viny were working so much, mum was studying to become a primary school teacher, dad worked in a government job, so Nonna looked after the kids a lot.
Do you remember much of your first trip to Italy?
No, not really. But I found that when I returned to places many years later, memories flooded back to when I was there as a nine-year-old. Like the ice cream store on the corner in Pesaro, or returning to a family members home. I would remember how I had been there before.
So, you returned a number of times to Italy?
Yes, at nineteen years old, we went on a family holiday. We spent Christmas and New Year's Eve in Pesaro (where my family is from). Then at 21 years of age, I deferred from University and off to Italy (again). I travelled around and worked a little, I even retraced some of the trip I did as a nine-year-old with Nonna & Zia. Plus squeezed in a European Contiki tour. I was away for ten months.
Your parents' love of their Italian heritage influenced all three children. But you especially, as you studied the Italian language throughout primary, secondary and university?
Yes, it did profoundly. I wanted to learn the language, the history, and the culture. I wanted to immerse myself in my Italian heritage, to understand my family's roots. So, after graduating at 23, I enrolled to attend Scuola Dante Alighieri, a language school in Florence. It gave me the opportunity to refine what I had learnt and to learn the Italian language properly.
So, this is how you came to live in the most beautiful and culturally rich city, Florence, Italy?
Yes, I wanted to live like an Italian, be Italian. My family is Italian, however I wanted to feel like a true Italian, experience the way of life, the culture, the language, the history – all of it.
I stayed in Florence because I fell in love with it. Waking up to the church bells each morning, opening my window blinds to see a postcard view, feeling the city's hustle and bustle, riding my bike across the Ponte Vecchio bridge to get to work, passing the Duomo in the evening meeting up with friends for aperitivo. It was wonderful to experience Florence for the amazing city it is and experience it for seventeen years as a local. Florence also fed my love of the Arts, home to the world's best museums and galleries, it really had a deep influence on me.
I also had the opportunity to travel extensively throughout Italy. I was lucky to discover and experience the entire 'boot' as well as most of Europe.
You recently joined the family business, teaming up with your father Mario and brother Gianni? Tell us about that.
Well, I was always going to be the perfect fit. Returning home meant I would have an opportunity to become part of the family business. My experience living and working in Italy means I have a lot of knowledge in Italy's customs, procedures and my hands-on-experience means I can offer Mario & Gianni an insight in the way things are done by the Italians.
Plus, over the years, I joined many of the tours, so it felt right that I join a business my father started, out of his love and pride of Italy.
… and we could not agree more.
What an asset to have, Nina comes with so much knowledge and experience on Italy, it makes perfect sense for her to join Vita Italian Tours/Pronto Travel. If you're thinking about traveling to Italy, pop in to say hello in the Collingwood office or speak to Nina over the telephone.